Animal Teaser Released now
The much-anticipated gangster drama, 'Animal,' is now available for viewing! This film, which has been a topic of discussion for the past few years, is scheduled to hit theaters on December 1, 2023. To mark the lead actor Ranbir Kapoor's birthday, the creators have unveiled a fresh teaser for 'Animal.'
You can watch the Hindi version of the 'Animal' teaser below:
Bollywood has struggled to produce a truly remarkable gangster drama since Ajay Devgn's "Once Upon a Time In Mumbaai" (2010). While there have been a few commendable films in the past decade, none have managed to leave a lasting impact beyond a single viewing. The exception to this is the "Gangs of Wasseypur" series, which leans more towards being a crime drama rather than a traditional gangster flick.
Sandeep Reddy Vanga's "Animal" might just be the gangster drama we've all been eagerly anticipating. With Ranbir Kapoor delivering an outstanding performance, Anil Kapoor's seasoned acting prowess, Bobby Deol's fierce appearance, and a wealth of potential, "Animal" has the potential to redefine the gangster genre in Bollywood for a new generation. In recent years, South Indian cinema has produced several unforgettable films, so it's high time for Bollywood to place its bet and make its mark in this genre.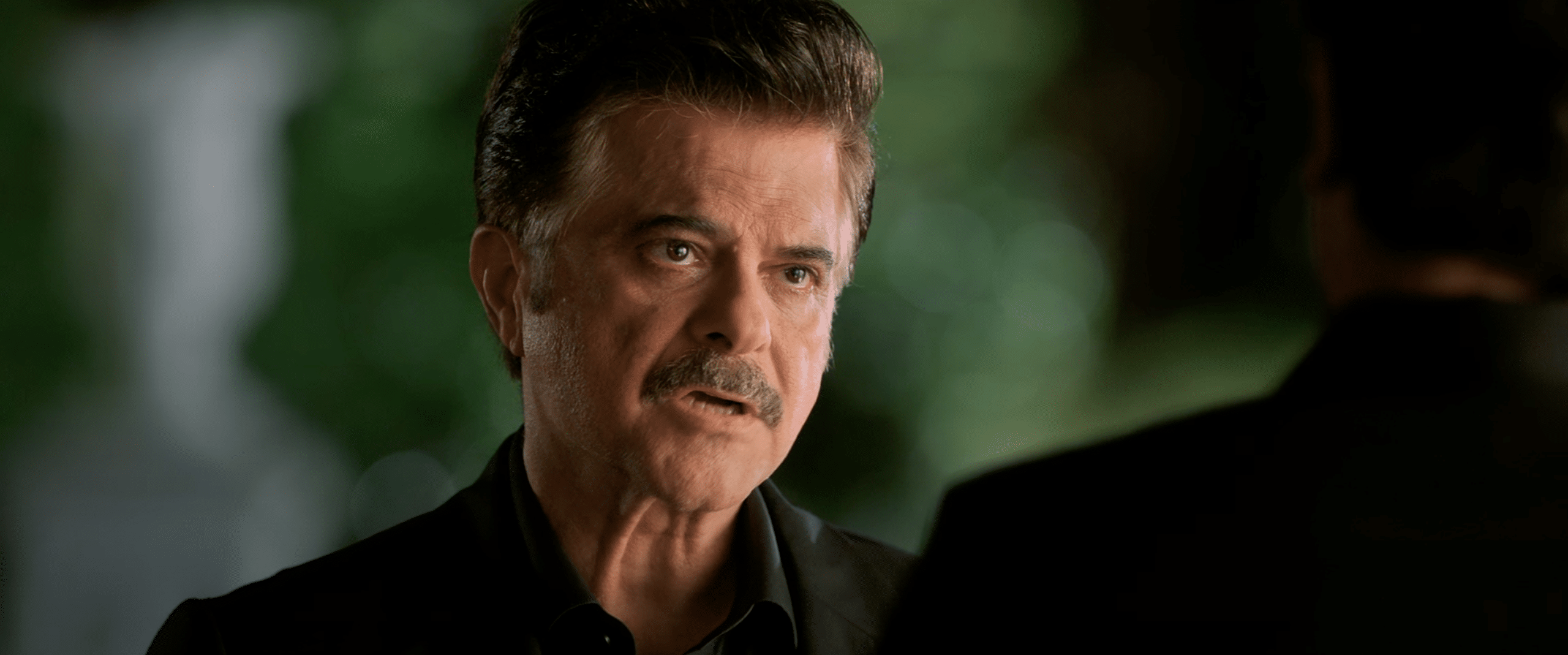 The background score and execution in "Animal" certainly appear to be of a higher caliber. Sandeep Reddy Vanga's cinematic world is undeniably marked by violence, yet it avoids the illogical melodrama that marred films like "Arjun Reddy" and "Kabir Singh," where excessive melodrama detracted from their overall quality. In "Animal," one can detect familiar tropes reminiscent of the gangster narratives seen in Hollywood, British, and Italian cinema, but it's the storytelling that will ultimately determine whether "Animal" stands out from the crowd.
"Animal," featuring Anil Kapoor, Ranbir Kapoor, Rashmika Mandana, Bobby Deol, and Tripti Dimri, is scheduled for release in theaters on December 1, 2023, in Hindi, Telugu, Tamil, Kannada, and Malayalam languages.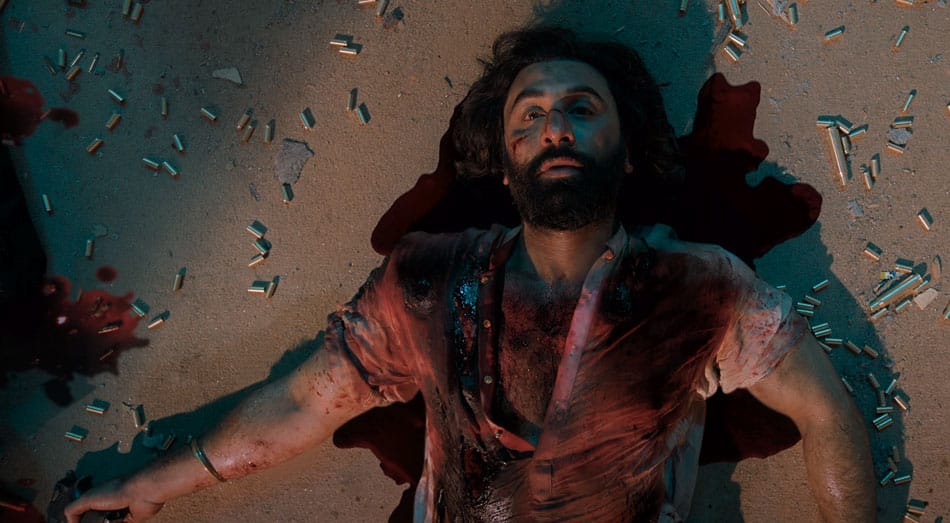 Prepare for a cinematic spectacle like no other as 'Animal' unleashes a gripping tale of power, ambition, and the darkness within. With an ensemble cast that sizzles, this gangster drama promises to be an unforgettable ride through the shadows of the underworld.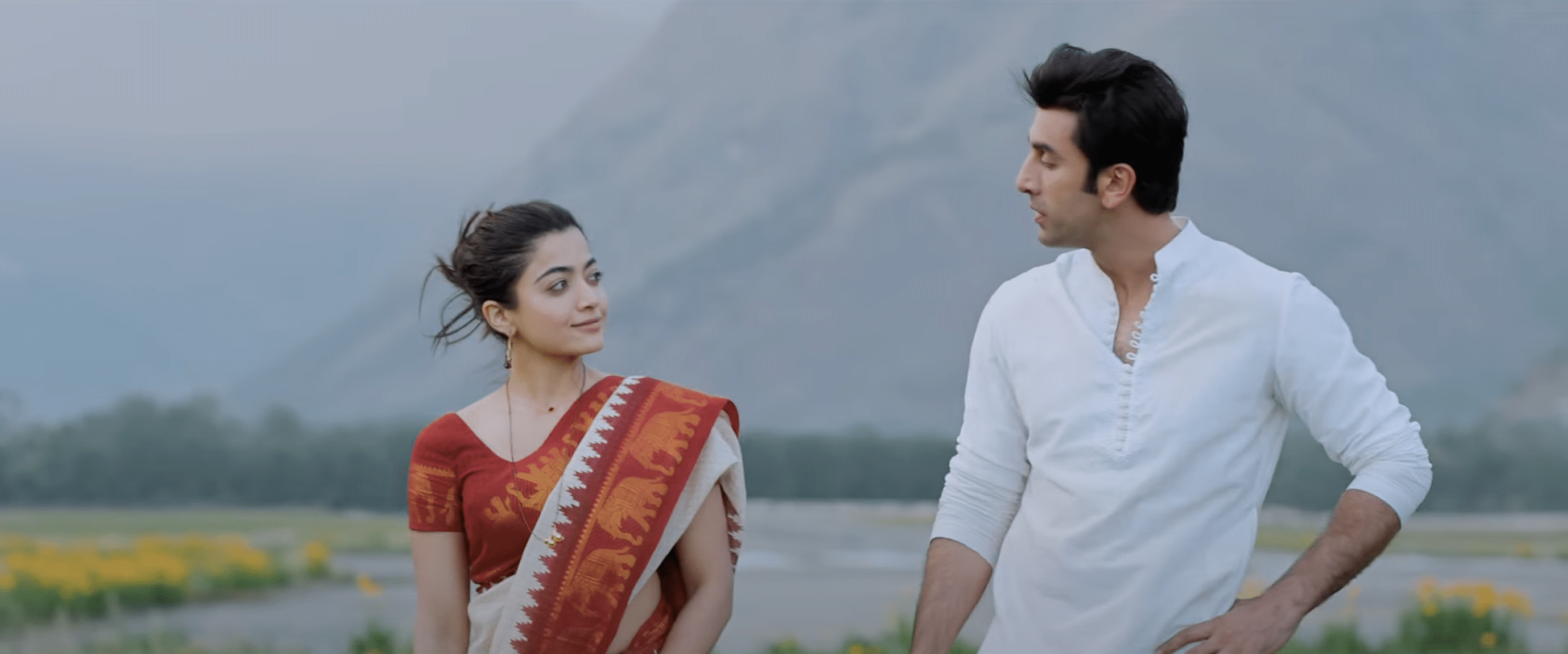 Rashmika Mandanna is poised to grace the screen alongside Ranbir Kapoor in 'Animal.' Directed by Sandeep Reddy Vanga, known for his work on 'Kabir Singh,' the film generated excitement among fans when the makers unveiled the initial poster featuring Anil Kapoor as Balbir Singh. Now, they have unveiled Rashmika's poster, further stoking anticipation.
On Saturday, September 23, Sandeep Reddy Vanga used his social media platform to unveil the initial glimpse of Rashmika's character in 'Animal.' In the reveal, he introduced her as 'Geetanjali' within the film. The fresh poster showcases Rashmika in a red and white checkered saree, sporting a natural look with minimal makeup and disheveled hair. The filmmakers have deliberately maintained secrecy around the movie's plot, adding to the intrigue.