Shah Rukh Khan's "Jawan": A Massy Film with a Powerful Message
In the world of Indian cinema, Shah Rukh Khan, the "King Khan," is known for delivering memorable performances and captivating audiences with his charm. His latest venture, "Jawan," proves to be no exception. The film is not only a treat for SRK fans but also a socially relevant and action-packed thriller.
"Jawan" tells the story of Vikram Rathore, portrayed by Shah Rukh Khan, a character who packs a punch and delivers some memorable lines, reminiscent of Rajinikanth's iconic entries. The film kicks off with a heist but soon transforms into a revenge saga and family drama, all while carrying a strong dose of patriotism and social messages.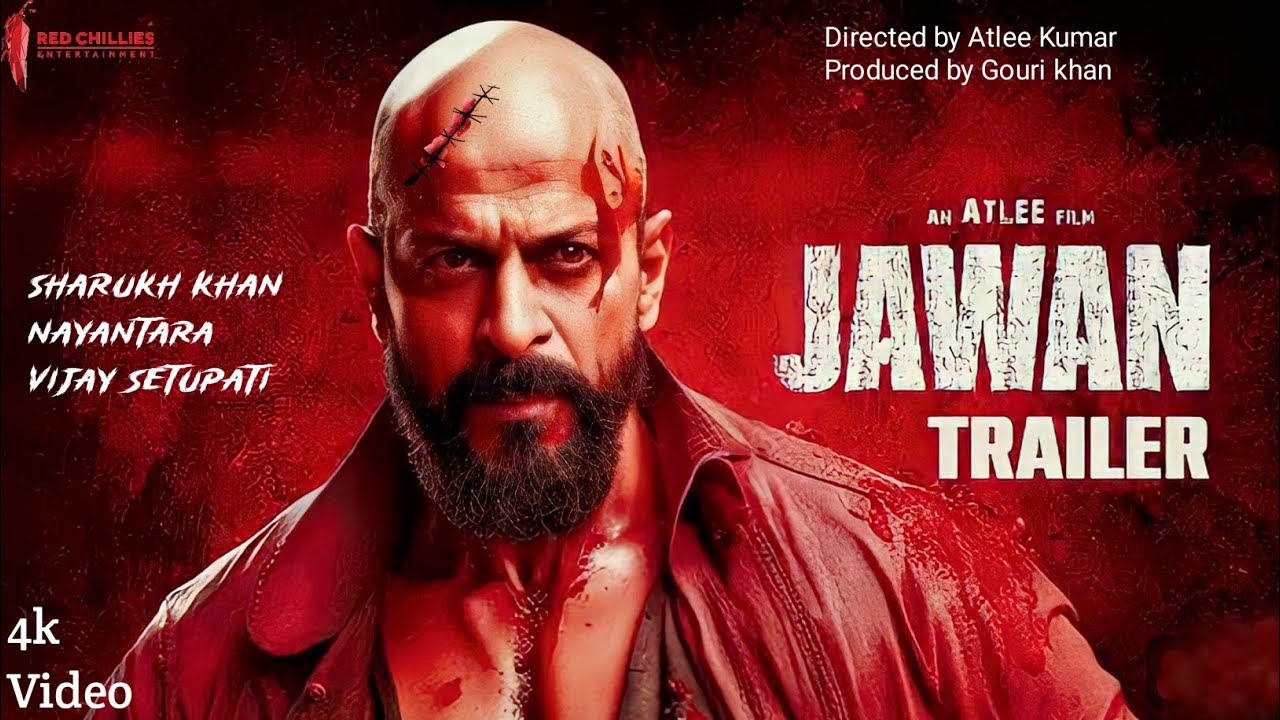 Director Atlee, who also penned the film, masterfully weaves these various threads together, ensuring that they lead seamlessly into one another. Despite its nearly three-hour runtime, "Jawan" keeps the audience engaged throughout, with the only acceptable bathroom break being at the interval.
Atlee's skill lies in blending emotion with action, a formula he's successfully employed in his Tamil films like "Theri," "Mersal," and "Bigil." Each action sequence in "Jawan" is accompanied by an emotional scene, making the audience invest in the film's characters and storyline. Atlee keeps viewers guessing, introducing new twists at regular intervals and providing reasons for every development.
In "Jawan," Shah Rukh Khan takes on two roles, with Vikram Rathore, the father, leaving a lasting impression. His entry is nothing short of iconic, and he delivers some powerful punch dialogues that resonate with the audience. Azaad, his son, played by SRK as well, is a more nuanced character, adding emotional depth to the story. SRK's chemistry with his screen daughter and his ability to connect with child actors shine through.
"Jawan" is Shah Rukh Khan's show from start to finish, and he pours his heart and soul into it. Whether it's action-packed sequences, romantic moments, or conveying a father's anguish, SRK's performance is convincing and heartfelt. His charisma remains unmatched, and his energy is bound to make even the younger actors envious. It's classic Shah Rukh Khan, ensuring his fans get their money's worth.
Nayanthara, in her Bollywood debut, impresses with her effortless acting and sizzling chemistry with King Khan. She excels in both action and emotional scenes, living up to her title of "Lady Superstar" from the South. Vijay Sethupathi, as Kaali, the antagonist, delivers a restrained yet menacing performance. His confrontations with Vikram Rathore are the film's soul.
The supporting cast, including Sanya Malhotra, Priyamani, Riddhi Dogra, Sanjeeta Bhattacharya, Girija Oak, Lehar Khan, Aaliyan Qureshi, Eijaz Khan, and Sunil Grover, all contribute admirably to the film.
Deepika Padukone makes her presence felt in an extended cameo, and Sanjay Dutt's short but sweet role towards the end adds to the film's appeal.
In conclusion, "Jawan" is a must-watch for its entertainment value, SRK's magic, slick action sequences, and its thought-provoking social messages. It's a total paisa vasool (worth every penny) cinematic experience that leaves a lasting impact.
Jawan Movie Rating: 3/5
Bottom Line- Shahrukh Khan like never before