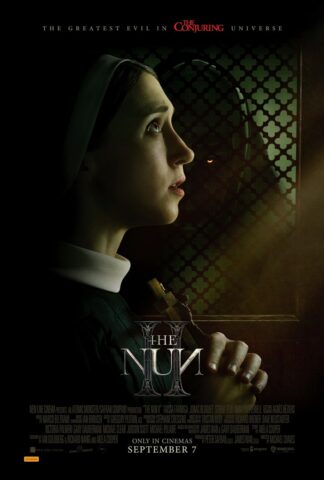 Horror, Thriller, Mystery
In 1956, France, a priest is brutally murdered, and an ominous evil begins to spread. The sequel to the global blockbuster continues the story, as Sister Irene confronts Valak, the malevolent demon nun, once more.
This sequel continues the eerie gothic horror story where a malevolent force inflicts supernatural harm on anyone it touches. Set in 1956 France, it all begins when news spreads of a priest's brutal murder, unleashing this formidable evil upon a town. Sister Irene, now a seasoned novice, takes it upon herself to investigate the murder. To her dismay, she discovers that the same demon, Valak, which haunted her in the previous film, is behind the horrors once again, leading to a chilling encounter.
Release Date - 8 September, 2023
Genre - Horror, Thriller, Mystery
No Review found for this movie
No Review found for this movie
No Review found for this movie