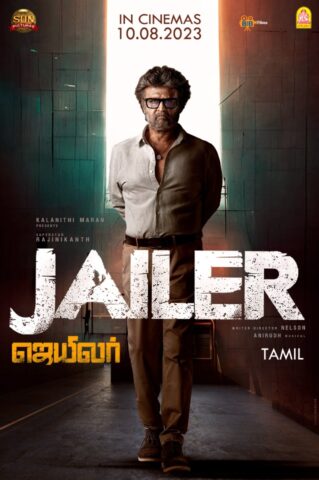 Action, Comedy, Crime, Thriller
A retired prison warden embarks on a quest to track down his son's murderers, ultimately leading him into a familiar yet darker territory. Can he navigate this intricate situation and come out victorious?
'Jailer' is Muthuvel Pandian, a retired jailer, enjoys a contented life with his wife, son, daughter-in-law, and grandson. However, when his son, an Assistant Commissioner of Police, disappears while probing the theft of temple idols, he is presumed dead. The narrative unfolds as Muthuvel Pandian takes on Varma, the mastermind behind a vast operation smuggling temple idols and treasures, seeking vengeance for his son's fate.
Release Date - 10 August, 2023
Genre - Action, Comedy, Crime, Thriller
No Review found for this movie
No Review found for this movie